There is some very exciting news coming up in Waikapū that has been in the works for over a decade now. On April 28th 2022, Maui Mayor Mike Victorino and local developer Mike Atherton of Waikapū Properties, signed a greatly anticipated public partnership agreement that is designed to speed up construction of desperately needed affordable housing units for local residents on Maui.
There is a major housing shortage on the island, and this is very exciting news for our local community. Mike Atherton had an incredible vision for Waikapū 14 years ago, and it's amazing to see his dream finally becoming a reality.
The County of Maui now has the obligation of taking care of Waikapū Properties' mandatory contribution toward the new central wastewater treatment plant as well as the extension of Waiʻale Road under the new agreement. It's nice to see the county taking care of their own wastewater treatment facility, as Atherton simply is not in that business.
In addition, Waikapū Properties will build an additional 213 affordable housing units, which will raise the project's total workforce housing unit count to 500.
Generally speaking, it's extremely challenging for developers to create affordable housing on Maui because of the erroneous amount of red tape and local opposition they have to go through on the island.
It's very encouraging to see the county finally negotiate in good faith with a local developer who truly cares about the working class families of Maui.
When everything is said and done, Waikapū Town will be one of Maui's largest residential developments in recent history.  It's very encouraging to see about one third of the entire project go towards workforce housing thanks to the big heart of developer Mike Atherton. The highly sought after location around the Maui Tropical Plantation is just minutes away from Maui Memorial hospital, Kaiser Permanente, and the central business district of Maui.
Waikapū Country Town will feature the following exciting developments:
About 1,500 single-family and multi-family homes
500 affordable workforce housing units
Over 80 acres of parks and additional open space
146 ohana homes
About 200,000 square feet of mixed space and commercial space
8 miles of sidewalks, trails, and paths and
Over 900 acres of agricultural preserve
12-acre elementary school
You can also see more information on the project at https://www.waikapu.com
Waikapū Country Town Master Plan
Waikapū Village Center
Agricultural Component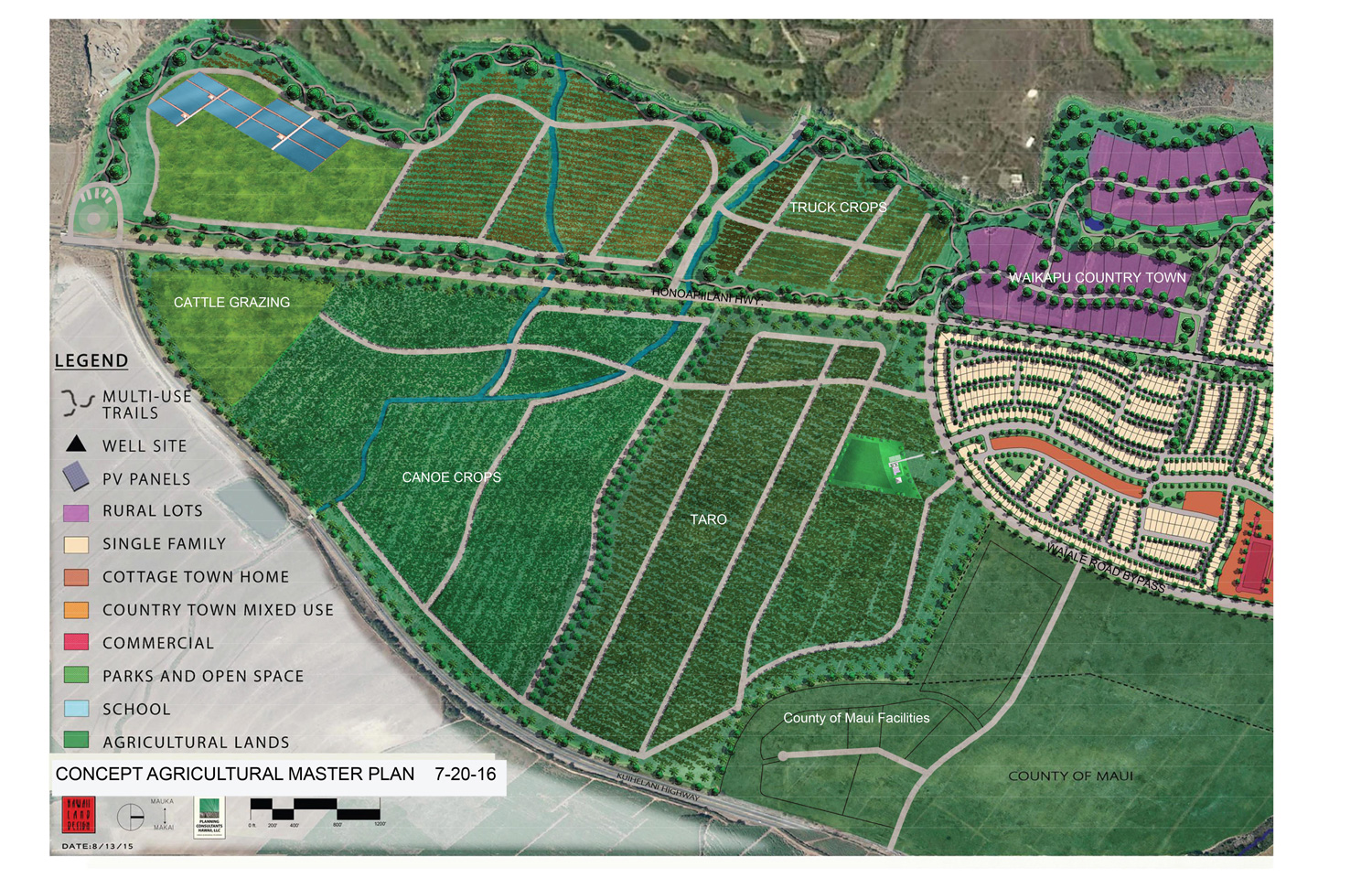 Waikapū Country Town Park
Please interview me to be your trusted Maui Real Estate and Lifestyle Advisor. I was born and raised on the island, and spend a considerable amount of time to inform my clients about the best deals currently on the market. Please do not hesitate to call me for your Maui real estate needs. I am more than happy to assist you in your home search.
Aloha,
Anthony Sayles R(S)
Anthony@Danosayles.com
808-280-6532