Maui Tea Farm Tours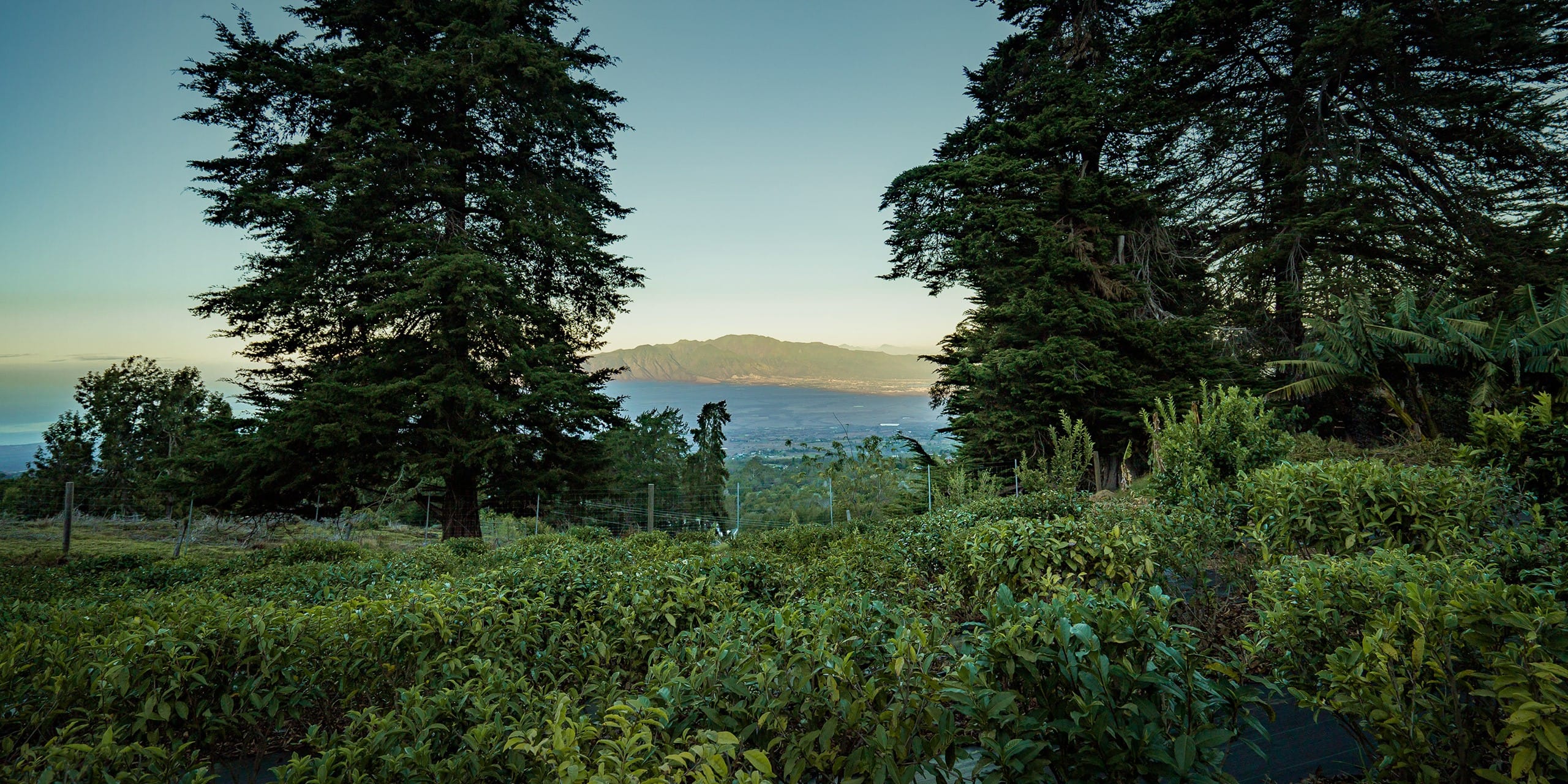 Sitting on the rolling slopes of the sleepy Mount Haleakala is the Maui Tea Farm, a wonderful 14 acre farm that is truly a garden of Eden! Not only do they grow tea and tisane herbs, they also cultivate many fruit trees and vegetables throughout the property, including oranges, tangerines, lemons, apples, pears, lychees, avocado, olives, blueberries, squash, kale, potatoes, radishes, and arugula. Maui Team Farm's ultimate goal is to create a self-sustaining paradise and homestead on our bountiful property!
Having recently expanded their operations, husband and wife duo Alex and Andrea de Roode, are now proud to offer tours of their farm. Launched this summer, the tours aim is to give visitors a glimpse into the unique topography that lends its flavors to their locally produced, organically grown brews.
Through their tours, they strive to share their knowledge about teas and tea farming by offering:
Experience and Tips about cultivating tea and scaling a small farm
Tea Culture
Stories and Journeys about tea
Maui Tea Farm Tour Options
The Tea Farm offers two tour options:
Meet the Tea Tour: Only an hour long, visitors will receive a high level overview of the farm and will be treated to five different types of tea.
Tea Lovers Tour: Visitors will take an in depth dive into tea cultivation and the various types of tea. You'll also end the half mile tour with the opportunity to taste 5 different types of tea.
Maui Tea Farm Tour Need to Knows
Where: 18303 Haleakala Highway in Kula. Look for the Skyline Eco Adventures Zipline sign. Both businesses share a parking lot and Maui Tea Farm is still working on updating its sign.
What to bring: Shoes are highly recommended for traversing the farm. A light jacket as it can get pretty chilly at 4500 foot elevations.
When: Book a reservation via their website at mauiteafarm.com
Price: $25 for Meet the Tea Tour. $80 for the Tea Lovers Tour.
See a complete list of Upcountry Maui Real Estate For Sale
Please interview me to be your trusted Maui Real Estate and Lifestyle Advisor. I was born and raised on the island, and spend a considerable amount of time to inform my clients about the best deals currently on the market.
Please do not hesitate to call me for your Maui real estate needs. I am more than happy to assist you in your home search.
Aloha,
Anthony Sayles R(S)
808-280-6532