Maui Homes Near Maui Memorial Medical Center
Sometimes, people in certain professions need to be within minutes of their work in case of emergencies. Thankfully, it is the people like doctors, nurses, and medical support staff who are dedicated enough to their professions who willingly commit to a lifestyle that caters to their work priorities.
The Maui community sees first hand the sacrifices the medical professionals at Maui Memorial Medical Center make everyday. Occasionally, certain personnel at Maui Memorial Medical Center are required to live within 10-15 minutes of the hospital due their specialized role.
In an effort to give back to those that serve the community and need to/would like to live within 10 minutes of the hospital, we have created a specialized radial search that gathers all of the Central Maui properties for sale within about a 4 mile radius or 10-15 minutes of the hospital.
What Kind of Homes Are Near the Hospital?
Although Maui Memorial Medical Center is technically located in Kahului, it sits right on the cusp of what is Wailuku and Kahului. The location of the hospital is actually very centrally located in town, so living 10-15 minutes away actually gives buyers a variety of options.
One one hand, buyers can look to "newer" homes in the neighborhoods of the Island at Maui Lani (gated community), the Bluffs at Maui Lani (gated community), Koa at Kehalani (gated community), or Akolea at Kehalani.
If buyers prefer something that is a little older and provides more that charming element, there are still plenty of options. Wailuku Heights is regarded as one of Central Maui's most prestigious neighborhoods because of its 180 degree view of the Valley Isle, while the old Sandhill Estates has many hidden gems. In fact, we have an awesome estate listed in the Old Sandhill estates and has only been remodeled in the last few years.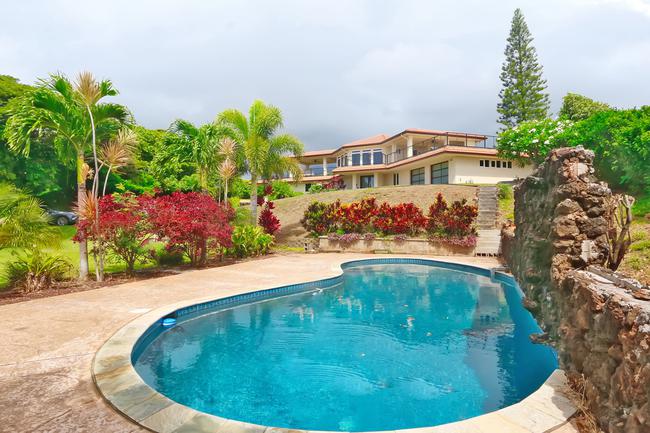 1736 Kamamalu Place listed by the Sayles Team
Why Live Near Maui Memorial Medical Center?
Aside from the obvious fact that if you ever had an emergency, you would be minutes away from the hospital, there are many other reasons to consider. Here are a few:
Convenience
Everything you need to live the Maui lifestyle is within the same 15 minute radius. So running a simple errand to get a last minute ingredient for a recipe will not waste a bunch of your time like living in Upcountry might.
Target and Wal Mart are at the edge of Kahului and are easily within 15 minutes if you need house hold items. Safeway, Whole Foods, and Foodland Farms are also only a short drive away. Even Costco in all of its craziness can be easily accessed if you live near the hospital.
Lifestyle
If you want to embrace the outdoors and make the most of Maui's year round weather, there are a few options at your disposal.
For hiking, the closest option is the famous Iao Valley, well known in Hawaii history for the bloody Battle of Kepaniwai. There is also the Waihee Ridge trail that offers some of Maui's less well known views and is an intermediate level hike for its quick ascension up the ridge.
As for the beach, buyers have 2 or 3 easy options. Maalea is more known for its harbor and fishing spots, but there are some sandy areas to lounge on around and to get your feet wet. While Sugar Beach in North Kihei is another great option if you are looking for a quick dip. Lastly Papalua Beach is a bit farther, but is the very first beach going west around the Pali.
Dining
I wouldn't say Central Maui is blessed with dining choices, but it is nice to have a few quick choices for take out if out if you don't feel like cooking. Any of the two malls have a variety including ramen, Thai food, Chinese food, burgers, and plate lunches.
With a variety of options on the market, buyers have a decent amount of inventory to select from. If none of the options appeal to your taste, you can stay up to date with our homes for sale near Maui hospital new listing email alert.
See a complete list of Home For Sale Near Maui Medical Center
Contact a Maui Real Estate and Lifestyle Specialist
One of the very last cane fires on Maui ever back in late 2016 
Please interview me to be your trusted Maui Real Estate and Lifestyle Advisor. I was born and raised on the island, and spend a considerable amount of time to inform my clients about the best deals currently on the market. Please do not hesitate to call me for your Maui real estate needs. I am more than happy to assist you in your home search.
Aloha,
Erin Haywood R(S) on behalf of the Sayles Team 808-264-8037  Erin@DanoSayles.com