Maui No Ka Oi (Maui is the Best)
It's been a long 5 years, but the US housing market is finally on the rebound: August 2013 home sales reached their highest peak since the market crashed in 2008. Furthermore, median home prices have been steadily rising for nine consecutive months, and the rising sales statistics have been recently increasing in the double digits percentage wise.
Here are the hard numbers: home sales rose 1.7 percent to a seasonally adjusted annual rate of 5.48 million in August, up from 5.39 million in July, and they are 13.2 percent higher than the 4.84 million-unit level in August 2012.
Transitioning into a Seller's Market
With the success of the market in many areas across the US, real estate is now shifting to favor the seller's side. Coupled with the rising mortgage interest rates, buyers are encouraged to act now. According to Freddie Mac, the national average commitment rate for a 30-year, conventional, fixed-rate mortgage rose to 4.46 percent in August, up from 4.37 percent in July, and is the highest since July 2011 when it was 4.55 percent; the rate was 3.60 percent in August 2012.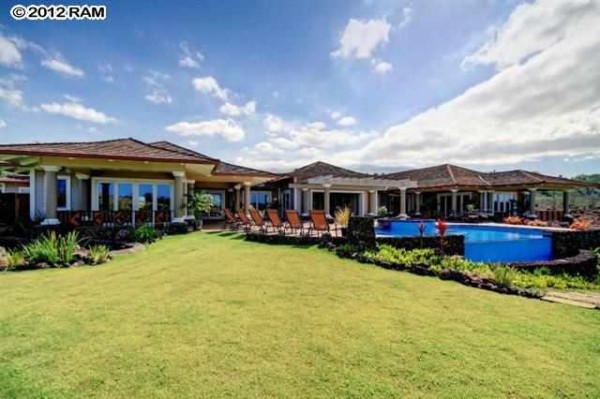 22 Ualei Place, One Palauea Bay–Makena, Sold by the Dano Sayles Team earlier this year for $5,000,000 NAR President Gary Thomas, broker-owner of Evergreen Realty in Villa Park, Calif., said rising home values will also encourage more people to sell: "As the equity position of most homeowners continues to improve, some who have been on the sidelines will list their home for sale."
Hawaiian Time, It's An Actual Thing
Ho'olei Condos for sale, Wailea
Many people enjoy Maui because everything seems to run a little slower here.  You'll even see bumper stickers from time to time that read, "slow down, this ain't the mainland." Locals call it, "Maui Time. " That same train of thought goes for the Maui Real Estate Market as well. Home prices on our island tend to lag about 6 months behind Oahu and Southern California, offering buyers the perfect chance to find a deal before the market fully shifts to the sell side.
The Nationwide and West Coast Statistics
The national median existing-home price for all housing types was $212,100 in August, up 14.7 percent from August 2012. Distressed homes – foreclosures and short sales – accounted for 12 percent of August sales, down from 15 percent in July, and is the lowest share since monthly tracking began in October 2008.
Unit N3, Ho'olei–Wailea, Sold by the Dano Sayles Team earlier this year for $2,705,000.00 Existing-home sales on the West Coast fell 2.3 percent to a pace of 1.26 million in August, but overall, the market looks to be in better shape as it is 7.7 percent higher than August of last year. With a high regional demand, the median price in the West rose to $287,500, which is almost 20 percent (18.8) higher than August 2012.
2703 Aina Lani Dr, Pukalani, Sold by the Dano Sayles Team earlier this year for OVER the list price
The median days on market for all homes was 43 days in August, not much different from the 42 days in July. Homes, if priced attractively, will sell much faster than the 70 days on market in August 2012. Short sales spent a median of 98 days on the market, while foreclosures sold on average in 52 days, and non-distressed homes took 41 days. Forty-three percent of homes sold in August spent less than a month on the market.
Contact a Maui Real Estate Specialist
120 Ulupua PL, Spreckelsville, For Sale by the Dano Sayles Team
Whether it is relocating to Maui, buying your first home, investing in real estate, or upgrading your overall well being, you could not find a better lifestyle than Maui. Maui is more than just a beautiful destination, it's home to incredible people and some of the world's most renowned real estate. People come for the sun, but stay for the lifestyle. For more current information on Maui Real Estate, please contact me for a private showing. Mahalo,
Anthony Sayles R(S) 808-280-6532 Email: Anthony@DanoSayles.com